1 Jean Street
Freeport, Maine 04032
Tel: 207-558-8996


Commercial Website:
The best place for
your best days
Welcome Home
Wardtown members and residents, this is your home. Here you will find news and information on upcoming events as well as links to documents and forms regarding business here at the park and other important community information.
Special Bulletins
Special news and Bulletins will appear here.
​
February Board Meeting
Was held on February 25, 2019
Highlights
Two new members were approved. Our park will shortly be 100% occupied.

New speed limit signs have been installed on the east side of the park.

Tree pruning for browntail moth and caterpillar reduction is available to members.

A Wellness advocate committee is forming to help members with physical and financial challenges.

Plans are underway for the annual meeting which will be held on April 28th from noon to 2:30 p.m. at Oak Leaf Terrace
Life is good at Wardtown. There is no better form of affordable housing than the Mobile Home Community, and there is no better form of Mobile Home Community than a Resident-owned community. Step up and be part of that community.
​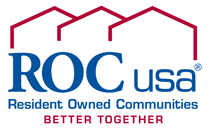 * Brown-tail Moths *
​
We have begun a discussion with the folks at Honest Tree who do our tree work here in the park about ways to minimize the impact of the Brown-tail Caterpillars that are threatening to be at an all-time high this summer. An ad-hoc committee will be forming to look into this. If you are interested in being part of this, please contact Bill Hodgkins or Dale Whitmore.
Cribbage Champion Crowned

On February 17th, a cribbage tournament was held at the home of Bill and Carol Hodgkins on Circle Drive. There were lots of treats an yummy stuff and a good competition for the trophies. Carol Hodgkins is our 2019 champion, beating Don Egan in a series of nail-biters. In third place with honorable mention was Lorelai Egan, Don and Lyana Egan's daughter. Photo thanks to Lyana Egan.
Behind in Rent…
It's important to know that you live in a cooperative. By their very nature, cooperatives are more forgiving and understanding about things that happen in life that cause financial issues. Home and car repairs, job losses and cutbacks happen in this world and we know that because we've been there. <MORE>
Walking, knocking, talking … SOLD!

ROC Leader Kathy Zorotheos tells the story of how she thought she had retirement figured out, only to have the security of her home put in jeopardy when the landlord decided to sell.
​